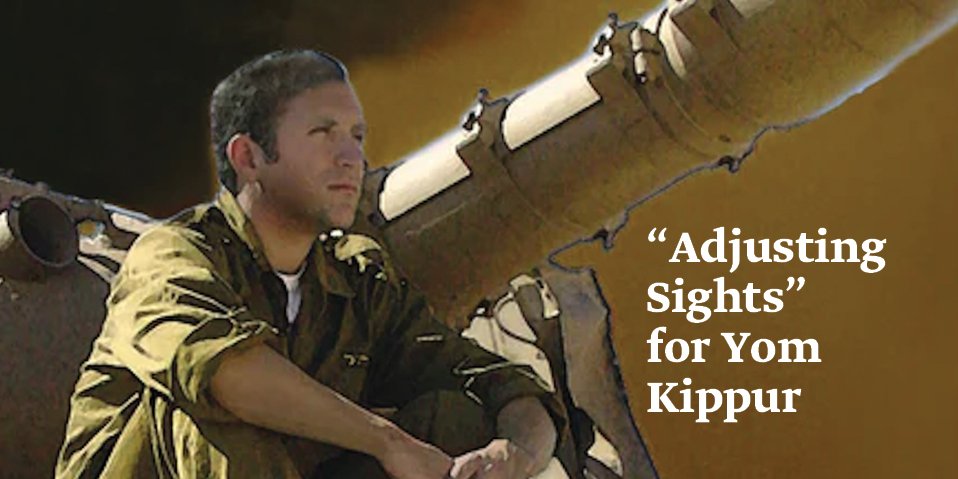 "Adjusting Sights" for Yom Kippur
Reading Rav Sabato's Novel 50 Years After the War with Jeffrey Saks
Wed
ה' בתשרי תשפ"ד
20.9.2023
19:00
Register
---
In advance of Yom Kippur, on which we will mark the 50th year since the 1973 war, join Jeffrey Saks at Agnon House for an exploration of Rav Haim Sabato's Adjusting Sights (Te'um Kavvanot), called the most authentic and affecting novel of that near calamitous war. In depicting the challenge to faith at the frontlines during a crucible moment in Israel's history, Sabato was compared to S.Y. Agnon. What did that frequent comparison get right and what did it overlook? How does this important contemporary Hebrew novel serve as a lens through which we can all consider the challenges of the Day of Atonement as individuals and as a nation?
Rabbi Saks, Director of Research at Agnon House, will explore these themes and his recently published essay, "Point-Blank Prayer: On Haim Sabato's Adjusting Sights" which appeared in Tradition (Summer 2023).
Wednesday, September 20 at 7:00 pm at Agnon House, 16 Klausner Street, Jerusalem (in English). Cost 20 NIS.
(This event is taking place live at Agnon House, not broadcast over the internet.)