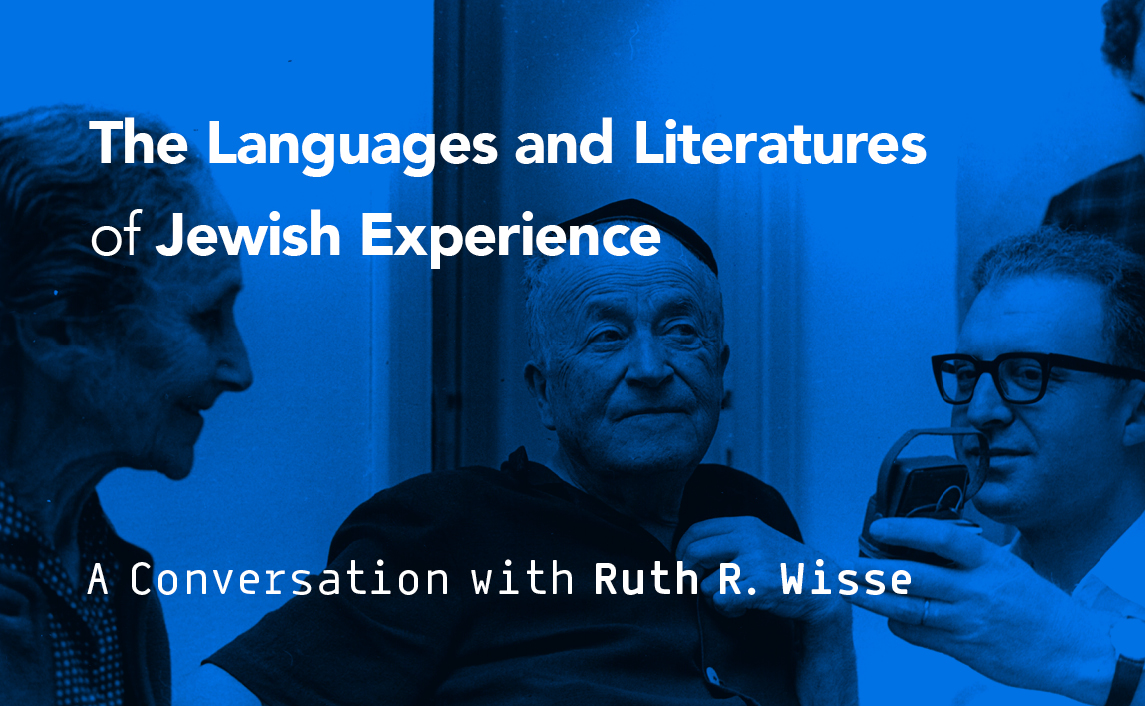 The Languages and Literatures of Jewish Experience
A Conversation with Ruth R. Wisse & Jeffrey Saks
Sun
י' באדר ' התשפ"ב
13.3.2022
20:00
with
Ruth R. Wisse
Jeffrey Saks
Register
---
WATCH A RECORDING OF THIS EVENT
What role does the scholarly study of Hebrew and Jewish literature play in today's universities worldwide? How have and should scholars distill the research in their fields to inform Jewish life, literature, and learning abroad? 
Prof. Ruth R. Wisse (Harvard University; Tikvah Fund) will join Jeffrey Saks, Director of Research at Agnon House, to discuss her long career as a scholar of Jewish literatures, and the great trio of Jewish Nobel laureates: S.Y. Agnon, Saul Bellow, and Isaac Bashevis Singer – and their achievements in the three languages of the 20th-century Jewish experience: Hebrew, English, and Yiddish.
The event took place on Sunday, March 13 at 8:00 pm (Israel IST) = 2:00 pm (Eastern EDT) on Zoom.