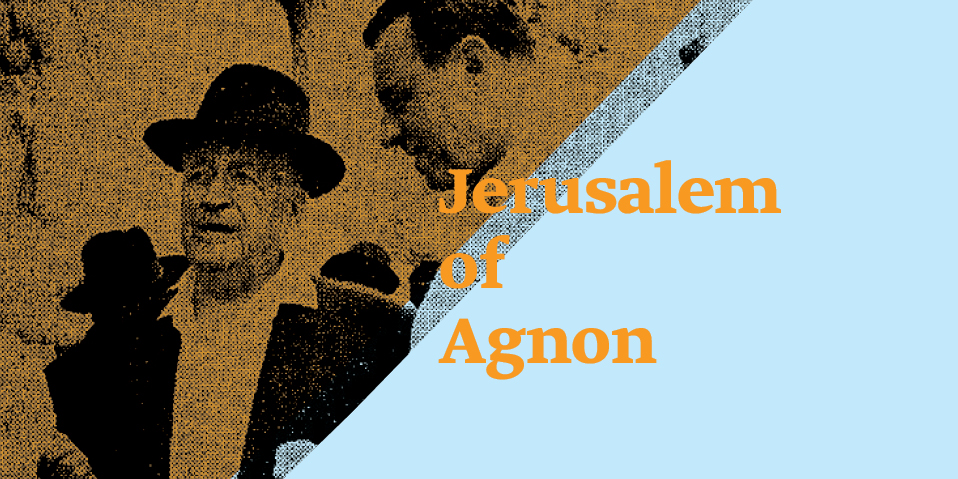 Jerusalem of Agnon — Part 2
Lecture in English with Rabbi Jeffrey Saks
Wed
כ"ג בתמוז תשפ"ג
12.7.2023
19:00
Register
---
"When I told them where I was going, they took me for an exaggerator, because they had never in all their days heard of any man who really and truly went up to the Land of Israel. By that time I myself was beginning to doubt whether the Land of Israel actually existed; so I decided I had better leave them to themselves and went away. Better, said I to myself, that I should perish on the way and not lose my faith in the Land of Israel." – S.Y. Agnon, "In the Heart of the Seas"
Continuing with our 3-part series in English with Rabbi Jeffrey Saks, Director of Research at Agnon House, coinciding with the "three weeks," to read S.Y. Agnon's stories of Jerusalem and the Land of Israel, and explore themes of Tisha B'Av in his Nobel-Prize winning writing.
For this Wednesday, July 12, we explore Agnon's charming novella of Aliyah, "In the Heart of the Seas" (Bilvav Yamim), considering how the description of Celestial Jerusalem vs. Terrestrial Jerusalem (shel ma'aleh and shel matah) pull against each other in literature and in actual life.
Wednesday, July 12, at 7:00 PM at Agnon House, 16 Klausner Street, Jerusalem. Cost NIS 20 per session.
(This event is taking place live at Agnon House–not broadcast over the internet.)
The series concludes with Part III on July 19.