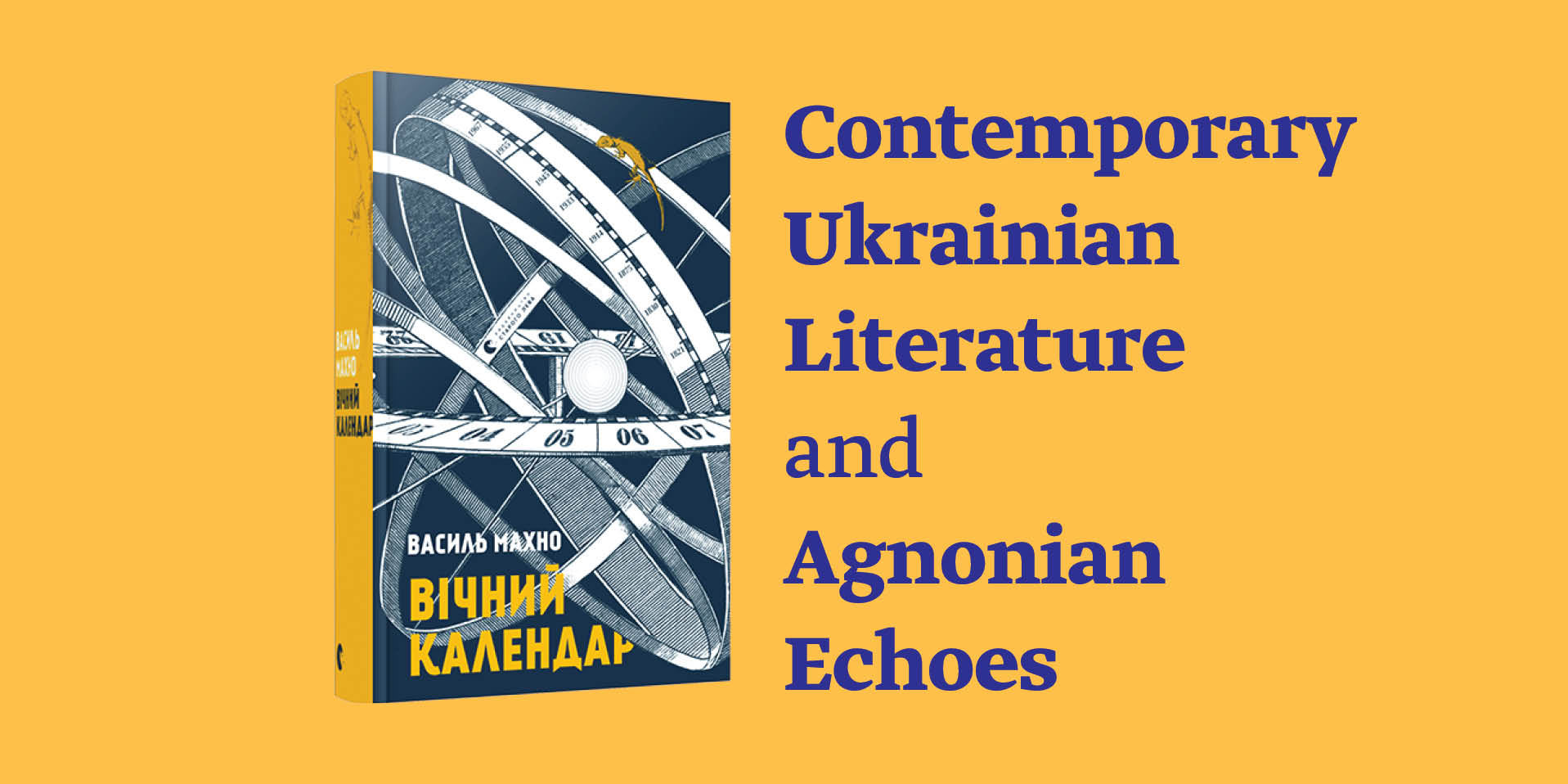 Contemporary Ukrainian Literature and Agnonian Echoes
A meeting with Author Vasyl Makhno
Wed
ט' בתמוז תשפ"ג
28.6.2023
19:00
Register
---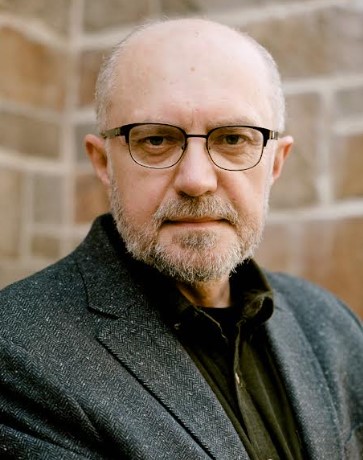 Join us for a discussion with Ukrainian author Vasyl Makhno, discussing his most recent novel, The Eternal Calendar, and his forthcoming book The Angel and the Donkey, which feature S.Y. Agnon in the plot and take place partially in the Nobel laureate's Ukrainian hometown of Buchach.
Listen to a recording of this program here.
Together with Jeffrey Saks, director of research at Agnon House, Makhno will discuss his writing, the Jewish elements in his contemporary fiction, and the state of contemporary writing and culture at this fraught time in Ukraine—on the ground and in the Ukrainian diaspora. (The evening will be conducted in English.)
Vasyl Makhno is a Ukrainian poet, prose writer, and essayist who has been living in New York since 2000. He is the author of fourteen collections of poetry and most recently the book of selected poems One Sail House (2021). He has also published a book of short stories, The House in Baiting Hollow (2015), a novel, The Eternal Calendar (2019), and five books of essays. Makhno's works have been widely translated and published in Israel, the United States, and throughout Europe. He is the recipient of many prizes, including Encounter: The Ukrainian-Jewish Literary Prize (2020).

This event is being held in cooperation with the Ukrainian Jewish Encounter, a Canadian charitable non-profit organization. Copies of selected works by Makhno in Hebrew or English translation will be available for purchase at the event. The event will be held outdoors in the Agnon House garden—please dress accordingly.
Vasyl Makhno, Eternal Calendar, Old Lion Publishing House
PDF of excerpt in English is available here. | PDF of excerpt in Hebrew is available here.
Vasyl Makhno, The Angel and the Donkey: With Codices about Fire and Water
PDF of excerpt in English is available here. | PDF of excerpt in Ukrainian is available here.