Ashkenaz: Tour Germany with Agnon House

Touring Jewish Life, Literature and Learning in Germany (July 31 – August 8, 2023)
Guides: Dr. David I. Bernstein & R. Jeffrey Saks
Travel with Agnon House to Germany – the cradle of Ashkenazic Jewry's culture and its near total annihilation. Trace the arc of its history to understand "the pity of it all." Encounter the places and texts which shaped so much of Jewish experience and Western civilization from the medieval era through the crises of modernity. Meet Rashi and Maharam; Mendelssohn and S.R. Hirsch; Rosenzweig and Buber—and so many more. Travel in the footsteps of the modern Jewish literature which sprang from those times and places, and visit "In Mr. Lublin's Store" of S.Y. Agnon. Study these stories and ideas with our outstanding scholars and guides. All tours and lectures in English.
Cost with roundtrip flights from/to Tel Aviv: US$4,350.00 person/double room
Cost (without flights): $3,990.00 person/double room
(Additional $630.00 for individual in private room)
See cancellation policies and travel insurance info here.
This tour is SOLD OUT! Contact

[email protected]

to be added to our waiting list or to get updates about future tours.
For general inquiries or more information contact Jeffrey Saks at tel. or WhatsApp +972-52-321-4884 / [email protected]. Kosher (LORs and/or Chabad), Shabbat appropriate. Weekday full-board (breakfast, packed lunches, hot dinner), Shabbat full-board. Space limited!

CLICK HERE FOR UPDATED ITINERARY (Updated July 5, 2023)
Day 1 | Monday, July 31 | 13 Av
Depart Ben-Gurion Airport El-Al flight #357 at 6:10 am – arrive Frankfurt at 9:40 am. We begin our tour in Frankfurt, a city with an important Jewish presence from medieval times, with a tour of the City Center, the Old Town and the City Hall, and the West End Synagogue. Visit Zeilsheim, the site of an important DP camp after World War II. Dinner at the Frankfurt Jewish Community Center and an opportunity to hear about contemporary Frankfurt Jewish life.
Day 2 | Tuesday, August 1 | 14 Av
Departing for the heart of medieval Ashkenzic Jewry, we will visit Worms and Mainz (which together with Speyer formed what are known as the "Shum" communities, now World Heritage Sites). Visit the Rashi House, site of the most significant biblical commentator's work; a medieval mikvah, the gravesite of the famed R. Meir of Rothenburg, and more. At the Gutenberg Museum we'll understand the world-changing revolution of printing. On our return to Frankfurt stop in Bad Homburg, home of S.Y. Agnon in the 1920s and site of the life-changing fire which consumed his library and manuscripts, visit the memorial in his honor. Return to Frankfurt for dinner and lodging.
Day 3 | Wednesday, August 2 | Tu B'Av
Finishing our time in Frankfurt we visit the Jewish Museum and Old Cemetery (including the grave of R. Samson Rafael Hirsch and others). Drive to Erfurt and Friedberg to visit some of the oldest, largest, and best-preserved medieval synagogues. We will then visit Buchenwald to encounter the horrors of Germany's failed "Final Solution," one of the first concentration camps established by the Nazis, and the largest within Germany. Arrive in Leipzig for dinner and lodging.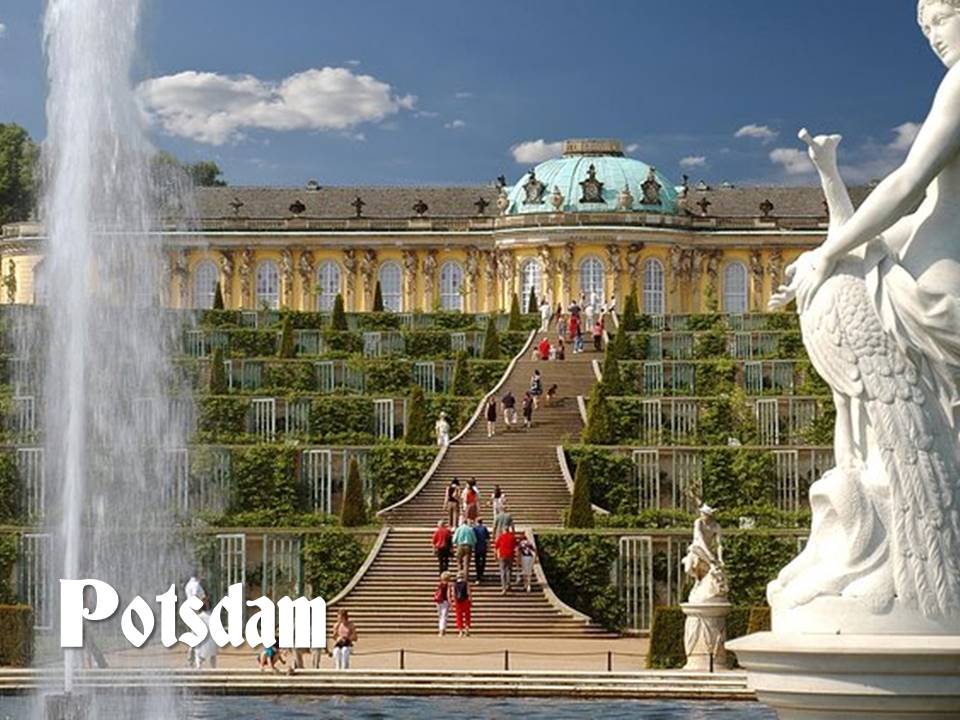 Day 4 | Thursday, August 3 | 16 Av
Tour Leipzig, also one of Agnon's residences during his German sojourn during World War I. Visit the Old Town Square and the warrens of shops that serve as the setting for Agnon's novels. Brody Synagogue (currently in use with a daily minyan), and a memorial to the destroyed Moorish Synagogue. Driving to Potsdam, we will tour the beautiful Sanssouci Palace, summer home of Frederick the Great, King of Prussia. On the grounds of the complex, the Renaissance Orangery Palace overlooks Italian-style gardens with fountains. From there we push on to Berlin and settle in for the remainder of our voyage.
Day 5 | Friday, August 4 | 17 Av
Waking up in Berlin, we will tour the city center, including the Brandenburg Gate, the German Parliament (Reichstag), the "Memorial to the Murdered Jews of Europe," the memorial to the Roma and Sinti ("Gypsies"), the beautiful Unter den Linden, the Babelplatz Book Burning Monument, and "Checkpoint Charlie" that defined the Cold War border between East and West for decades. Finish our touring at the Berlin Wall Memorial before we prepare for Shabbat.
Day 6 | Shabbat, August 9 | Parashat Ekev
Optional morning services with the local community, followed by Kiddush and lunch and a study session on the giants of German Jewish learning and literature. Following an afternoon rest (well deserved!) we set out on a walking tour of the Kufurstendamm, one of the most famous and important avenues in Berlin.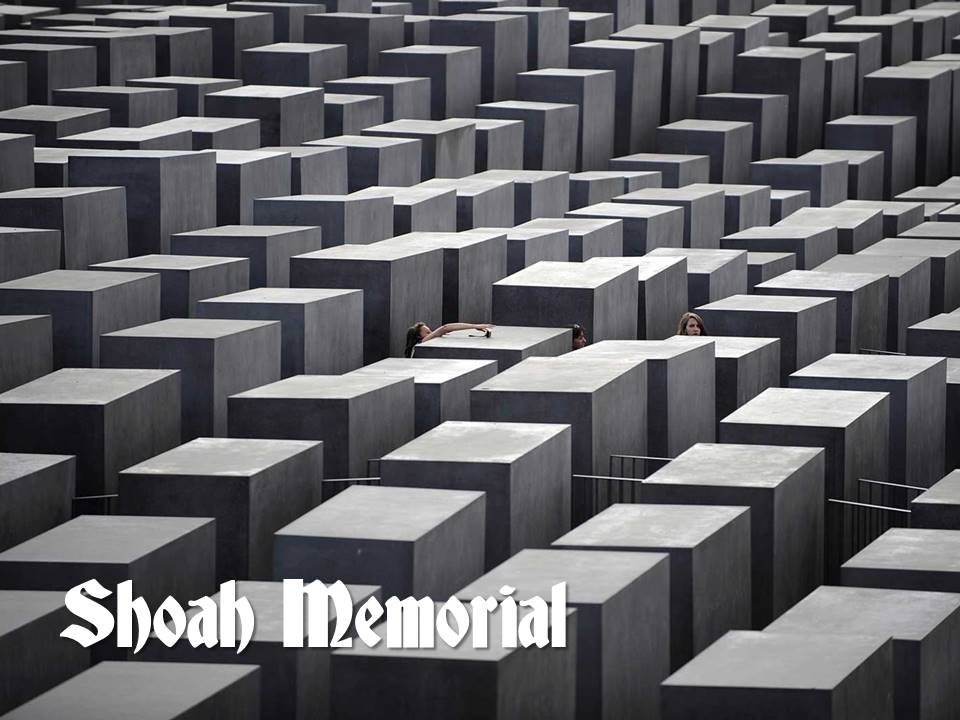 Day 7 | Sunday, August 6 | 19 Av
We will drive to Gruenwald and see the Track 17 memorial to the Jews deported from Berlin "to the East," and visit the pastoral Wannsee mansion where the Final Solution was planned. We will then visit the nearby Max Lieberman villa, home of the famous German Jewish artist who became president of the Prussian Academy of the Arts, from which he resigned in 1933 in protest to the banning of art created by Jews. Visit the Pergamon Museum, which houses one of the most impressive collections of antiquities in the world.
Day 8 | Monday, August 7 | 20 Av
Walking tour of Mitte, including the grave of Moses Mendelssohn, the school established in his spirit, the Rosenstrasse Memorial to a unique, non-violent protest against the deportation of Jews by women in March 1943, a brush-making factory that saved Jewish lives, and the home of Regina Jonas, the first woman to be ordained as a rabbi, and the restored New Synagogue. We will then visit the famous Jewish Museum of Berlin, a building with a remarkable design by architect Daniel Libeskind.
Day 9 | Tuesday, August 8 | 21 Av
The Topography of Terror Museum, housed on the site of the former S.S. headquarters in Berlin will be the focus of our morning. Afternoon free time to see other sites (including the many wonderful museums) and shopping. Closing banquet. Depart Berlin El-Al flight #2374 at 10:05 pm – arrive at Ben-Gurion on Wednesday, August 9 at 3:10 am.
Hotels (as listed or equivalent) – Updated July 11
Frankfurt: Nhow Frankfurt Hotel (2 nights)
Leipzig: Radisson Blu Leipzig (1 night)
Berlin: H4 Hotel Berlin Alexanderplatz (5 nights)
Guides
Rabbi Jeffrey Saks is the Director of Research at the Agnon House and founding director of ATID and its WebYeshiva.org program; Series Editor, S.Y. Agnon Library at the Toby Press; and Editor of the journal Tradition. He has published widely on Jewish culture and learning (sample here), and has been leading traveling seminars for years in Israel and to locations such as Greece, Ukraine, Lithuania, Latvia, Czech Republic, Austria, and Hungary.
Dr. David I. Bernstein, the Dean Emeritus of Pardes Institute of Jewish Studies, previously served as the director of Midreshet Lindenbaum, and was the director of informal education at the Ramaz Upper School in New York, where he pioneered an integrated world and Jewish history curriculum. Over the last 25 years, he has served as the historian-guide for more than 60 groups on Jewish heritage tours in Poland, Prague, Vienna, Budapest, and Berlin.
Please check that your passport is valid for 6 months from date of departure! Israeli, USA, and EU passport holders do not require travel visas for Germany. Citizens of other countries should check visa requirements. Contact local consulates to arrange for necessary visas.

Travel arrangements by Yehuda Chen and Shai Bar-Ilan Tours
For general inquiries or more information contact Jeffrey Saks: tel. or WhatsApp +972-52-321-4884 / [email protected]
Praise from participants on Agnon House tours (Ukraine 2018; Lithuania 2019; Central Europe 2022):
"Transformative! Above and beyond other trips we've taken — like two university semesters in 9 days!" "Eye-opening and educational."
"A good balance between general history, Jewish history, and related literature. It was very evident that the trip was well thought out in advance and it was executed beautifully."
"I loved the variety of historical, literary, secular and religious sites and sources. It reflected the diversity and vitality of Jewry at that time and place."
" 'Very Good' is not good enough to describe the guides. Each of them exhibited vast knowledge and exceptional speaking and teaching ability. [Their] enthusiasm, warmth, helpfulness, and expertise was delightful."
"The meals and accommodations were far above our expectations."
"We were thrilled with the tour leaders because of their knowledge and teaching skills, the way they cared for each person in the group, and their good humor and amiable personalities. Mixing with such an eclectic and friendly group of fellow travelers made for a wonderful journey."

Insurance: It is strongly recommended to purchase comprehensive insurance to cover medical (including COVID-related illness), personal, baggage, and cancellation. COVID: Health protocols and all local COVID-related health regulations will be enforced and are subject to change at any time. Consult with a physician to determine if a COVID booster is recommended for you before traveling. Note that all hotels, flights, and itinerary arrangements are subject to change due to unforeseen circumstances. The itinerary may be impacted by unexpected flight-schedule changes by the airline. If necessary, all efforts will be made to substitute accommodations with equivalent quality. See registration form for cancellation and refund information.