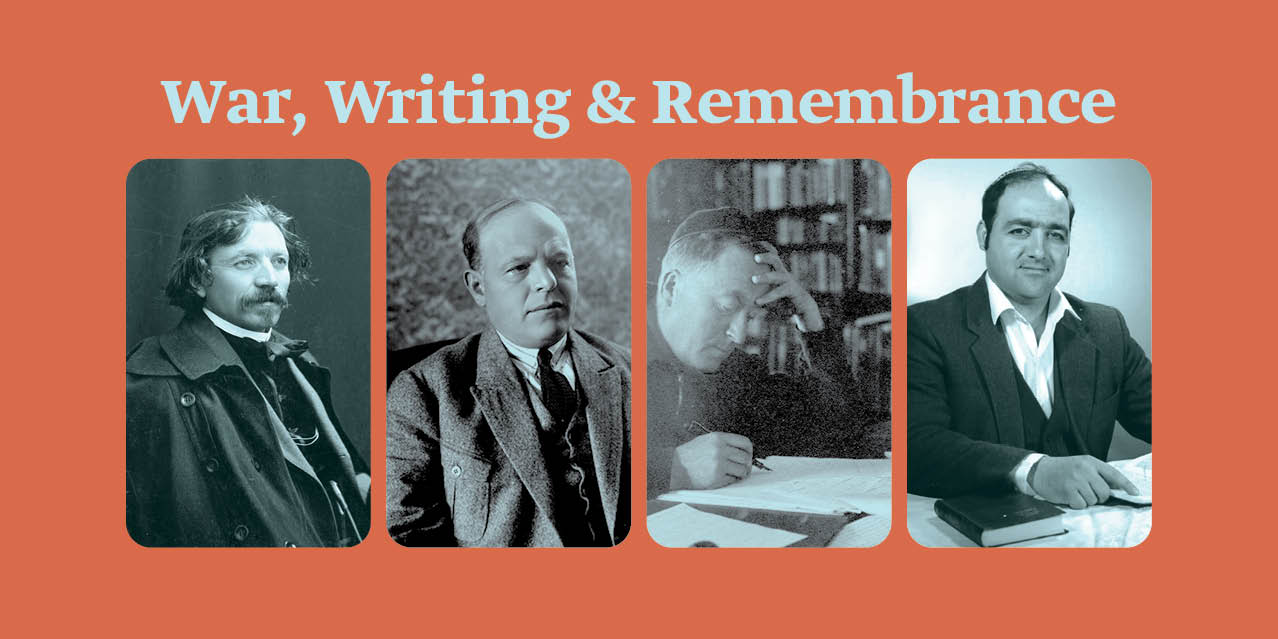 War, Writing & Remembrance: Jewish Literature and Our Current Crisis
Four–Part Online Series in English with Jeffrey Saks
Thu
ג' בכסלו תשפ"ד
16.11.2023
19:00
Register
---
During these dark days for Israel and the Jewish People we turn to literature for its insights into the human condition and its portrayal and understanding of the past. Join Jeffrey Saks of Agnon House as we spend four weeks reading four Jewish authors (in English translations), considering the relevance of their work to the War in Israel today. In chronological order: Sholem Aleichem's Simchat Torah story, and its portrayal of the complexities of Jewish experience on that once joyous holiday now tainted by trauma; Bialik's epic poem "In the City of Slaughter," perhaps the most influential piece of Jewish literature in a millennium, written after the 1903 Kishinev Pogrom; Agnon's liturgical offering, "Kaddish for Those Who Fell in Defense of the Land of Israel," offered in 1947 as the human toll mounted; and Haim Sabato's novel of the 1973 Yom Kippur War and its surprise opening attack returned with unwelcome relevance this season, almost 50 years to the day.
4 Thursdays at 7:00 PM (Israel time = Noon EST) starting November 16 on Zoom (online-only series). Recordings will be available for those unable to participate in the live broadcast.
Cost 20 NIS per session or 70 NIS for the series.