Tour Portugal with Agnon House

Portugal: Touring Jewish Life, Literature, Learning & Landscapes (May 9-17, 2023)
Guides: R. Jeffrey Saks & Amira Ilan
Travel with Agnon House to beautiful Portugal — the launching spot for voyages of discovery and exploration of New Worlds. Experience the splendor of its medieval towns and marketplaces, architecture, art, history, and culture. Encounter the life and literature of Portuguese Jewry, from its golden era through the 1497 Expulsion, Inquisition, and the fascinating afterlife of its "hidden Jews" and the diaspora and legacy of the Spanish-Portuguese Jewish community. Study the story, texts, and ideas with our outstanding scholars and guides. All tours and lectures in English.
Cost with roundtrip flights from/to Tel Aviv: US$4,210.00 person/double room
Cost (without flights): $3,700.00 person/double room
(Additional $830.00 for individual in private room)
(See cancellation policies and travel insurance info here.)
For general inquiries or more information contact Jeffrey Saks at tel./WhatsApp +972-52-321-4884 / [email protected]. Kosher (LORs and/or Chabad), Shabbat appropriate. Weekday full-board (breakfast, packed lunches, hot dinner), Shabbat full-board. Space limited!
Day 1 | Tuesday, May, 9 (Lag BaOmer): Travel Tel Aviv—Lisbon
Depart on El Al #375 from Tel Aviv at 17:15 and arrive in Lisbon at 21:10. Transfer to the hotel for a light meal.
Overnight: Hotel Lux, Lisbon
Day 2 | Wednesday, May 10 (19 Iyar): Lisbon – Sintra – Cabo da Roca
Begin our sightseeing of Lisbon. Visit the historic Saint George's Castle overlooking the city; walk down to the Alfama district, the pre-Expulsion Jewish neighborhood. Visit the National Tile Museum, dedicated to the traditional Azulejo tilework of Portugal. Travel to Sintra, the royal resort town of the kings of Portugal and visit the splendor of the National Palace. Continue to Cabo da Roca, the westernmost point in Europe, with its magnificent vista of the Atlantic Ocean.
Return to Hotel Lux, Lisbon, for dinner and overnight.
Day 3 | Thursday, May 11 (20 Iyar): Nazare – Alcobaça – Óbidos
Drive north to Nazare, overlooking the coastline's stupendous waves, formed through unique oceanic forces. Continue to Alcobaça's UNESCO World Heritage site monastery with the tombs of King Pedro I, his mistress Inês de Castro, assassinated in 1355. Onward to Óbidos, a medieval town owned by the queen of Portugal since 1282, when it was gifted to the Queen Isabel on her wedding day, it is today one of the most charming and attractive locales in the country.
Return to Hotel Lux, Lisbon, for dinner and overnight.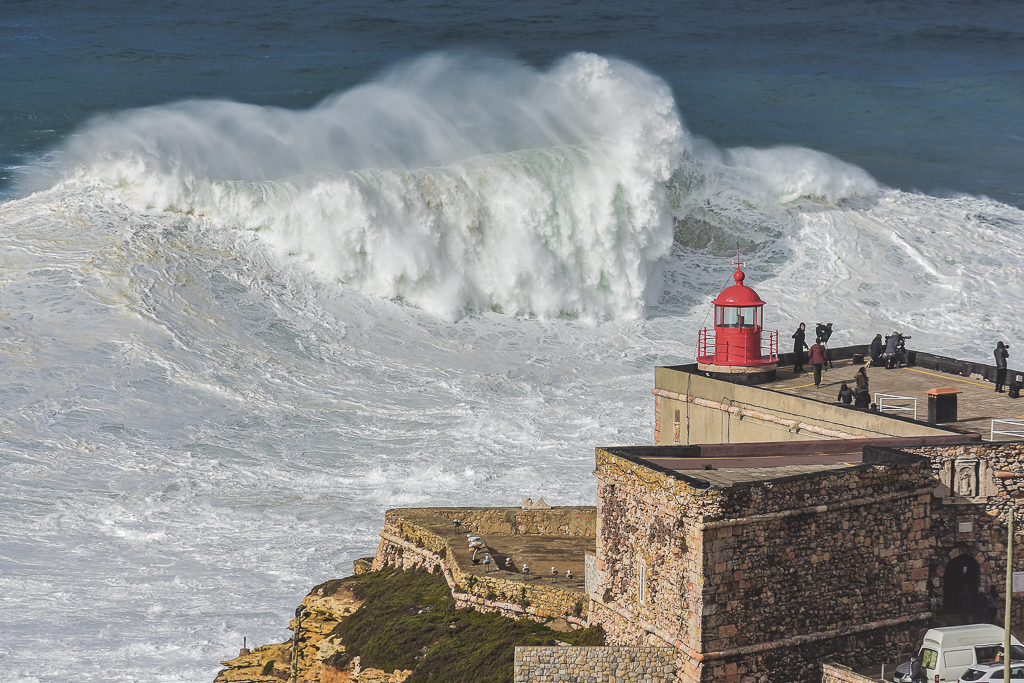 Day 4 | Friday, May 12 (21 Iyar): Lisbon
Visit the Belem district to see the Monument to the Discoveries, along the river where ships departed on the great voyages of exploration and trade, commemorating Portugal's role in discovering the New World. See the 16th century Jerónimos Monastery and the 15th century Belem Tower, both of which are architectural marvels; the Marquies de Pombal Square, the center of modern Portugal; Rossio and Comercio Squares. Visit the memorial for the Jews killed in the Lisbon massacre of 1506. Return to the hotel for preparations for Shabbat, Kabbalat Shabbat and festive dinner.
Overnight: Hotel Lux, Lisbon
Day 5 | Shabbat, May 13 (Behar-Behukotai): Lisbon
Celebrate Shabbat with the community of Lisbon in the Shaare Tikva Synagogue. Opened in 1904, the synagogue is indistinguishable from the street, built at a time when it was forbidden for any non-Catholic religion to be openly visible. Afternoon walking tour and time for R&R.
Overnight: Hotel Lux, Lisbon
Day 6 | Sunday, May 14 (23 Iyar): Tomar – Bucaco – Coimbra
Depart Lisbon to the north, to Tomar founded by the Knights Templar and regarded as one of the jewels of Portugal. Visit the castle that restored by King Manuel I in the 16th century, when the complex gained its architectural magnificence, intact to this day. Visit the newly renovated 15th-century synagogue. Continue to the Buçaco Forest, which began as a site for monastic retreat in the 16th century, a botanical garden, and a site for the summer palace built in the late 19th century in the Neo-Manueline style for the last Portuguese kings. Onward to Coimbra, the former capital city built into a cliff. Visit the famous medieval university and its Joanine Library, a Baroque marvel, considered one of the most beautiful libraries in the world. Tour the Old City and enjoy a Fado concert—traditional Portuguese music marked by its expressive and melancholic tone.
Overnight: Vila Gale Hotel, Coimbra
Day 7 | Monday, May 15 (24 Iyar): Coimbra – Aveiro – Porto
Visit Aveiro, famed for its canals, located on the edge of the Ria de Aveiro, a saltwater lagoon farmed for its seaweed and salt. Travel on to Porto, the second largest city of Portugal, built on a cliff over the Douro River; visit the old train station San Bento, covered with 20,000 magnificent painted tiles; the old Stock Market building. Encounter the old Jewish quarter, see the remains of a 15th century synagogue's ark, and visit the Kadoorie Mekor Haim (modern) synagogue. Cruise the Douro River passing under the bridges between Porto and Vila Nova de Gaia.
Dinner and overnight: Bessa Hotel Boavista, Porto
Day 8 | Tuesday, May 16 (25 Iyar): Trancoso – Vilar Formoso – Belmonte
Travel to to Trancoso, the medieval town where the old Jewish quarter remained practically unchanged over the centuries. We will see the medieval walls, and the Casa do Gato Preto, decorated with the Lion of Judah, rumored to be the house of the rabbi. Visit the Isaac Cardoso Centre for Jewish Culture, which preserves the Jewish legacy of this region, with the small synagogue inside. Continue to Vilar Formoso on the Portuguese-Spanish border to visit the new museum which tells the story of the diplomat Aristides de Sousa Mendes, the only Portuguese "Righteous Among the Nations," who rescued many thousands of Jewish refugees during the Holocaust.  Arrive in Belmonte, home of a community of "Crypto Jews," that hid their Jewish faith for over 400 years, returning to open practice of Judaism in the 20th century. We will visit their synagogue and the new Jewish museum.
Dinner and overnight: Pousada Historic Hotel, Belmonte
Day 9 | Wednesday, May 17 (26 Iyar): Monsanto – Castelo de Vide – Lisbon – Tel Aviv (arrive early morning Thursday)
Travel south to Monsanto, a picturesque village perched between massive boulders. Continue to Castelo de Vide, on the Spanish border, to walk through the medieval Jewish quarter's site of Portugal's oldest synagogue, now a Jewish museum. In 1989, on this site, the former president of Portugal Mario Suarez asked forgiveness of the Jewish nation for the Portuguese Inquisition. Arrive in Lisbon for our farewell dinner before heading to the airport: El Al #376 departs at 22:30, arriving at Ben-Gurion Tel Aviv on Thursday, May 18 at 5:45am.
Hotels (as listed or 4-star equivalent)
Lisbon: Hotel Lux Park (5 nights)
Coimbra: Hotel Vila Gale (1 night)
Porto: Bessa Hotel Boavista (1 night)
Belmonte: Pousada Historic Hotel (1 night)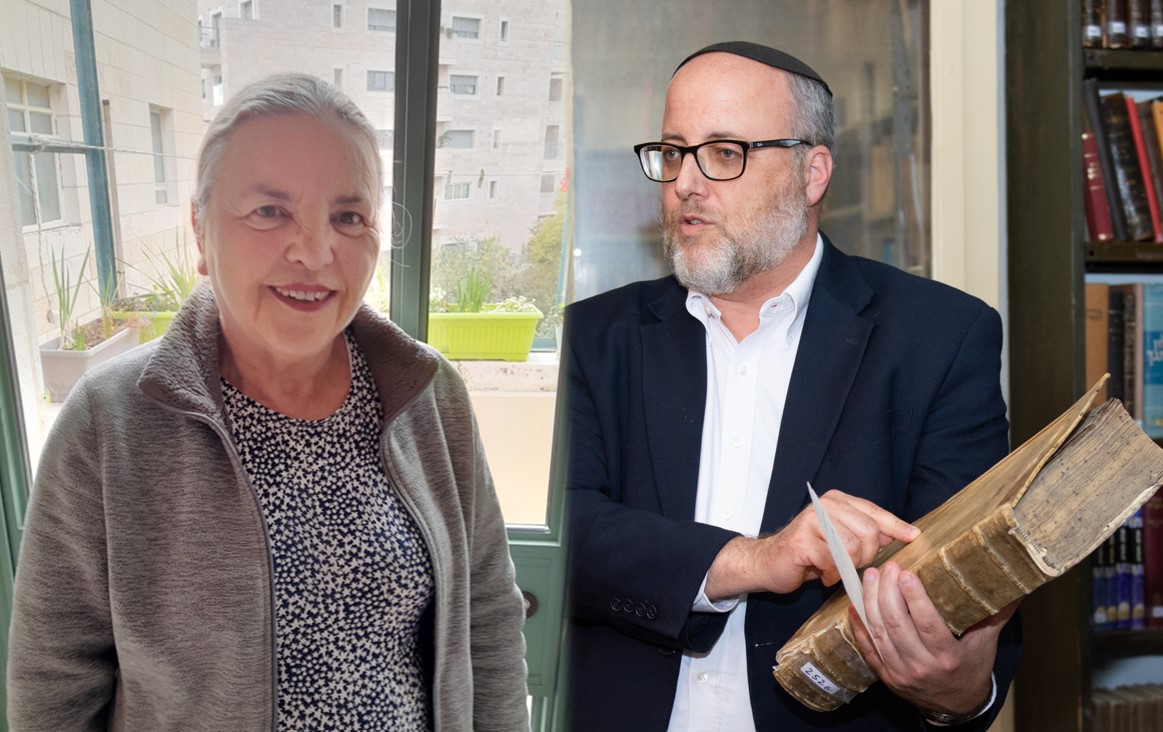 Rabbi Jeffrey Saks is the Director of Research at the Agnon House and founding director of ATID and its WebYeshiva.org program; Series Editor, S.Y. Agnon Library at the Toby Press; and Editor of the journal Tradition. He has published widely on Jewish culture and learning (sample here), and has been leading traveling seminars for years in Israel and to locations such as Greece, Ukraine, Lithuania, Latvia, Czech Republic, Austria, and Hungary.
Amira Ilan is a veteran tour guide, having led Jewish groups around the world to destinations such as the Pyrenees, Italy, Provence, Slovenia, Croatia, Russia, Uzbekistan, Armenia, Greece, India, China, Spain, and many, many times to Portugal. Her tours help travelers encounter the local culture and historical Jewish experience with an eye on geography, architecture, art, and social and political history. Amira, a Jerusalemite, holds degrees in landscape architecture and completed her graduate work at SUNY Syracuse.
Please check that your passport is valid for 6 months from date of departure! Israeli, USA, and EU passport holders do not require travel visas for Portugal. Citizens of other countries should check visa requirements. Contact local consulates to arrange for necessary visas.
Travel arrangements by Yehuda Chen and Shai Bar-Ilan Tours

For general inquiries or more information contact Jeffrey Saks
Tel./WhatsApp +972-52-321-4884 / [email protected]
Praise from participants on Agnon House tours (Ukraine 2018; Lithuania 2019; Central Europe 2022):
"Transformative! Above and beyond other trips we've taken — like two university semesters in 9 days!" "Eye-opening and educational."
"A good balance between general history, Jewish history, and related literature. It was very evident that the trip was well thought out in advance and it was executed beautifully."
"I loved the variety of historical, literary, secular and religious sites and sources. It reflected the diversity and vitality of Jewry at that time and place."
" 'Very Good' is not good enough to describe the guides. Each of them exhibited vast knowledge and exceptional speaking and teaching ability. [Their] enthusiasm, warmth, helpfulness, and expertise was delightful."
"The meals and accommodations were far above our expectations."
"We were thrilled with the tour leaders because of their knowledge and teaching skills, the way they cared for each person in the group, and their good humor and amiable personalities. Mixing with such an eclectic and friendly group of fellow travelers made for a wonderful journey."

Insurance: It is strongly recommended to purchase comprehensive insurance to cover medical (including COVID-related illness), personal, baggage, and cancellation. COVID: Health protocols and all local COVID-related health regulations will be enforced and are subject to change at any time. Consult with a physician to determine if a COVID booster is recommended for you before traveling. Note that all hotels, flights, and itinerary arrangements are subject to change due to unforeseen circumstances. The itinerary may be impacted by unexpected flight-schedule changes by the airline. If necessary, all efforts will be made to substitute accommodations with equivalent quality. See registration form for cancellation and refund information.